Pair of Cherry Plates: 8-7/8"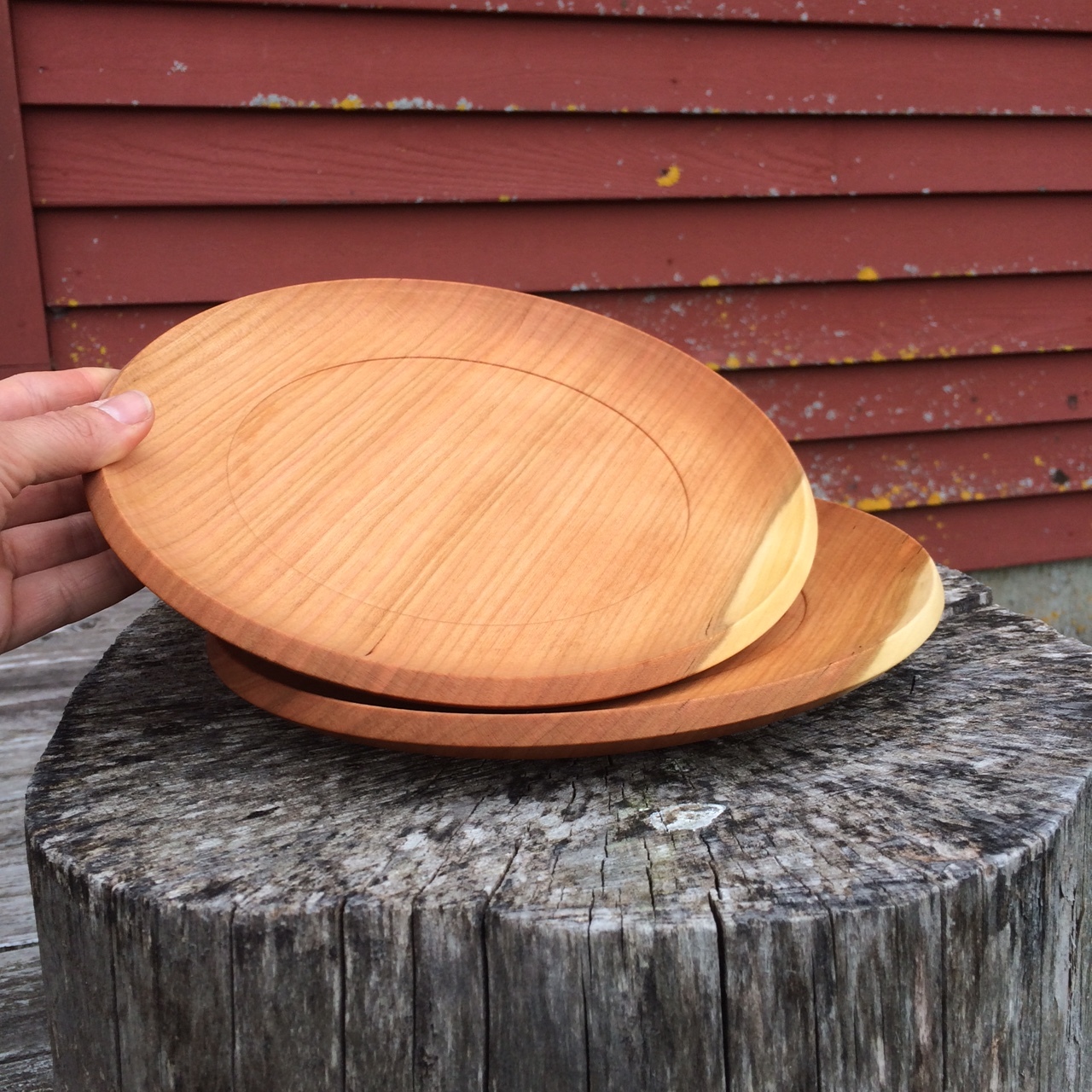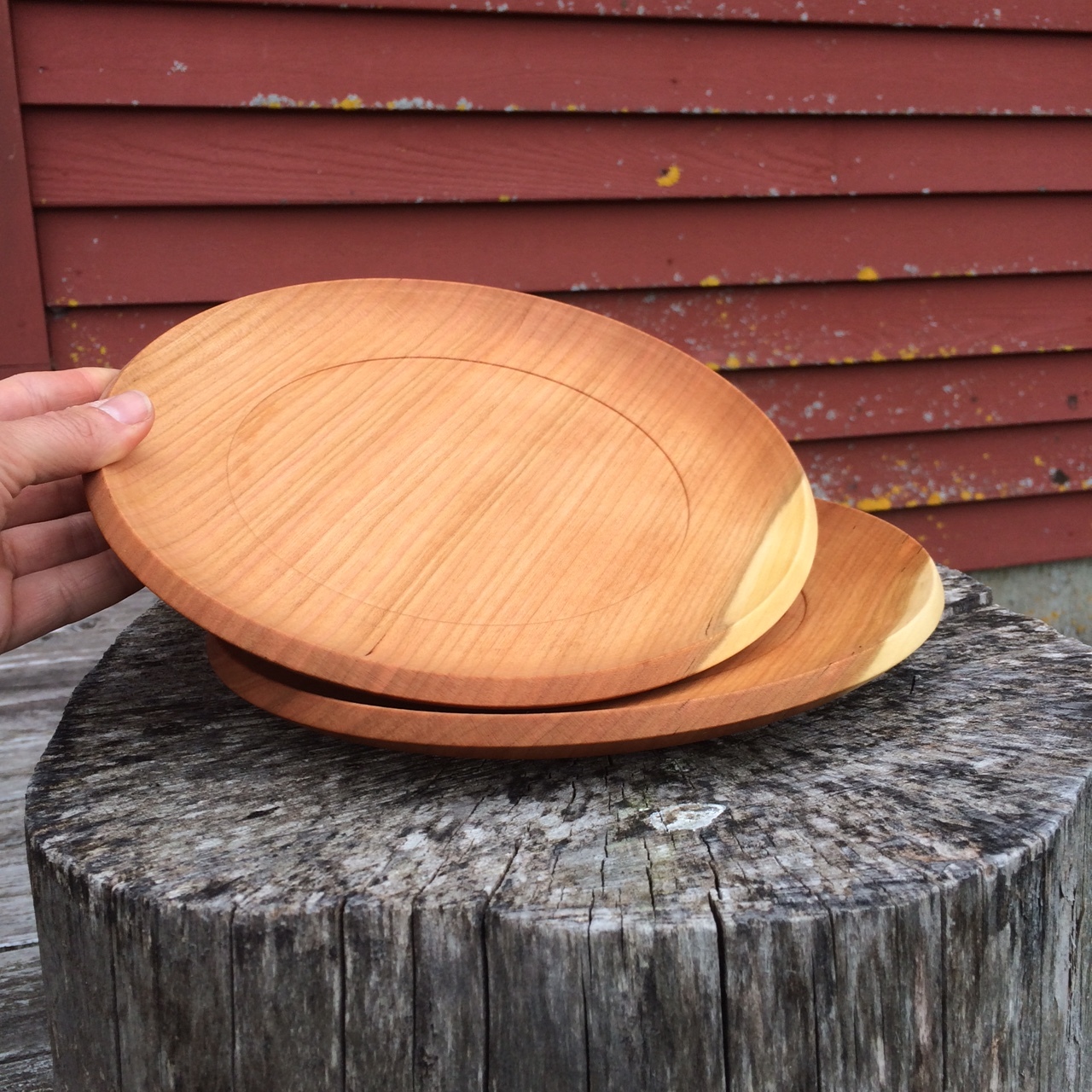 Pair of Cherry Plates: 8-7/8"
These cherry plates were all made from one log and turned on the lathe. They are available in pairs of two. I love using wooden plates because they are quiet to use with utensils and can even serve as cutting boards. Lightweight and durable, they could even be used for picnics or camping. They're made out of quartersawn blanks so they won't warp or change shape once washed and used on a daily basis. Plates will vary slightly from image since wood Finished with food-safe walnut oil.
Sold in pairs.